Uitnodiging
Door de erfpachtherziening komt er heel veel op eigenaar/bewoners af. Daarom organiseren wij een
Op
dinsdag 6 maart 2018, inloop vanaf 19 uur, aanvang 19:30
in het
Bellamy Buurt Museum (BBM)
Bellamystraat 378, Amsterdam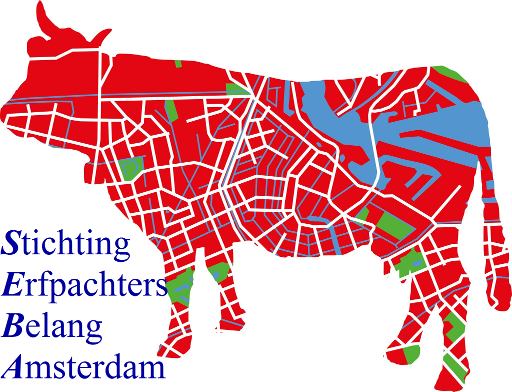 De bijeenkomst wordt georganiseerd door de initiatiefgroep
Erfpacht in West
en is gratis. De presentatie wordt verzorgd door
Koen de Lange
van de
SEBA
(Stichting Erfpacht Belang Amsterdam). Hij is een expert op het gebied van erfpacht en informeert ons over de laatste ontwikkelingen, Hij zal aan de hand van voorbeelden verschillende situaties bij ons in de buurt aan de orde stellen en laten zien hoe bijvoorbeeld de eigenaar/bewoner met een ongesplitst eigendom en verhuurde etages (sociale huur) ernstig tekort wordt gedaan.
Door de rekenmethode met WOZ en BSQ moeten deze eigenaren in de nabije toekomst een heel hoge last opbrengen. De gemeente doet u nu een aanbod op basis van de verkoopwaarde. Dat is eigenlijk heel raar. Erfpacht zou over de grondwaarde moeten gaan. Dan kom je ook veel lager en eerlijke uit. Ga naar
www.eerlijke-erfpacht.nl
. Dat is een erfpacht rekentool die wel eerlijk is. Koen de Lange zal hem demonstreren tijdens de bijeenkomst.
Laten we ons voorbereiden en ons laten horen en deze onaangename verrassingen zoveel mogelijk ombuigen. Geef je op voor deze bijeenkomst met een mail aan
ErfpachtinWest@gmail.com
.
Welkom op dinsdag 6 maart in het Bellamy Buurt Museum, en neem iedereen mee die hier belangstelling voor heeft.
Namens ErfpachtinWest
Martin Cleaver
Sommige mensen kunnen berekenen hoeveel de herziening gaat kosten bij de erfpacht site van de gemeente. Het is aan te raden om een offerte voor de overstap aan te vragen of daar of bij
overstaperfpacht@amsterdam.nl
.